Amazing Audio And Video Experiences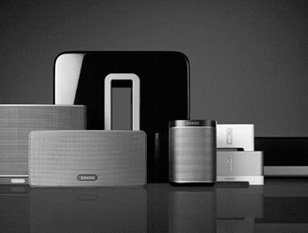 Perfect sound. Crystal clear pictures. They're what everyone wants from their home entertainment systems.
So when interruptions, glitches and breakdowns spoil your enjoyment, you need the contact details of a company that's ready to move fast to get things back to their best.
We're that company. Here at Maidstone Aerials & Satellites, we've been installing and maintaining all kinds of audio visual systems and setups for people across Maidstone and Kent for over a decade. We've seen technology come and go, innovations raise the bar and sound and picture quality for domestic systems pretty much match the quality you'll find at your local cinema.
Audio Visual Skills And Advice You Can Rely On
It's all exciting stuff, but the wealth of options means our trusted and impartial advice, and our skill at all kinds of installations and repairs is really welcomed and valued by the people of Maidstone.
We can plan, install, repair and maintain your AV system
All our Technicians are audio visual experts who keep up to speed with all the latest developments and technologies.
So whether you're looking for a simple single room set up or a more complicated multi-room audio visual experience for your home or workplace, we're the people to call.
Call us in early to help with planning your set-up if you like, but definitely get us on the case when it comes to making your plans a reality. We've experience of installing all kinds of bespoke systems in all kinds of places across Kent. And because we're independent, you can rely on us for impartial advice and recommendations.
We are experts at all kinds of AV systems, including
Multi-zoned TV systems
Plasma and LCD visual display systems for branding and advertising
Video conferencing via fixed projectors
Sound systems for nightclubs, gyms and music venues and bars
Outdoor wireless speaker systems
Paging systems
High quality TV and music services in multiple rooms.
Our Extra Peace Of Mind AV Maintenance Package
For a small annual fee and we'll:
Conduct quarterly inspections of your AV set-up
Test and maintain your system.
Replace faulty or ageing parts
Call us today on 0800 316 2715